Golden West Seed Bulgaria Ltd
EIK: 131549806
customerservice1@goldenwestseeds.com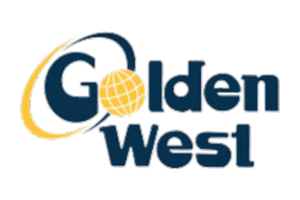 Activities
Golden West is active in research and development, seed production and seed distribution for field crops and vegetables.
Golden West products are distributed in the Mediterranean region, Southern Europe, North Africa, Turkey, the Middle East, the Balkans and recently in Eastern Europe and the countries of the former Soviet Union.
Field crop seeds
We develop early and late hybrid maize, cotton and alfalfa breeding programs and a product development process ensuring continuous product flow.
The cotton breeding program started in the early 1990s in Greece targeting the Mediterranean region. The main breeding guidelines are high yield, superior fiber quality and early maturity. Golden West successfully combines all three characteristics in its new generation of Golden Fiber varieties.
The corn breeding program started in the late 1990s in the US. By 2005, the program was moved from the US to the region and Bulgaria became the center of early maize hybrid research. Over 12,000 new hybrids per year included for evaluation in the trial network. A total of over 150,000 mining test plots evaluated annually in Bulgaria, Romania, Hungary, Slovakia, Moldova, Ukraine, Russia, Greece, Turkey and a growing group of countries. The main breeding guidelines are high yield and resistance to stress.
The alfalfa breeding program started shortly after maize, targeting the Greater Mediterranean region and referring to non-dormant varieties with high productivity and superior nutritional value. Recently, Golden West has also been developing new passive varieties.
Golden West develops seed production worldwide in an expanding list of countries that includes the USA, Australia, Turkey, Greece, Romania, Bulgaria and others.
Vegetable seeds
We develop research and development programs in collaboration with research institutes and private companies and carry out experimental projects to evaluate new varieties and select the best of them to be adapted to the specific conditions of our markets.
Golden West also establishes seed production programs in many countries to produce high quality vegetable seed standards.
Vision
We envision Golden West expanding its operations and becoming an important player in the agricultural sector in our regional markets and being able to influence agricultural technology and business in said markets.
At Golden West, we recognize the responsibility that comes along with our regional expansion. All our activities are characterized by the highest standards of environmental, social and business activity.
We remain committed to our vision of offering added value throughout the agricultural chain and are steadily investing in this direction.