Let's Start-up – Ruse (SEW22)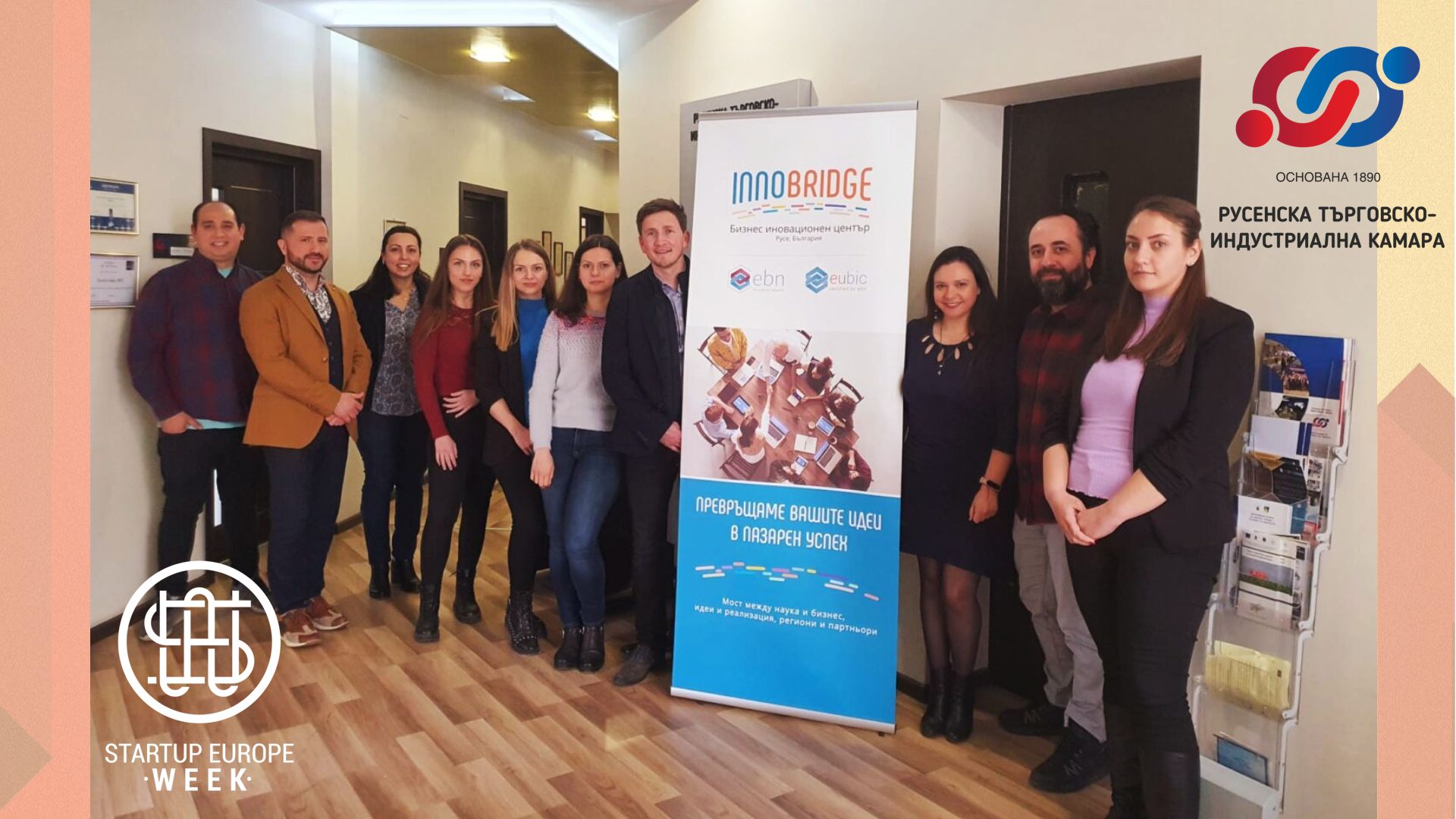 16 June, 2022
@
17:30
–
18:00
A week after the official start of Start-up Europe Week SEW2022, the Ruse Chamber of Commerce and Industry joins the initiative with a different format and perspective. Instead of the standard formula "experts talk, entrepreneurs listen", we want to challenge ourselves and you by giving the floor to startups and young entrepreneurs to share their needs and challenges.
As usual, we will share current opportunities for support and training in the field of entrepreneurship, but we will allow for feedback and open discussion to give impetus to the development of the local entrepreneurial eco-system
The event on June 16 at 5:30 p.m. will take place in two main panels:
1) Current opportunities and trainings:
∙ Youth entrepreneurship - first steps.
∙ Social and inclusive entrepreneurship – working in networks;
∙ Female entrepreneurship and experiential learning;
∙ Rural tourism and circular economy;
∙ What is CRM and how does it support marketing;
2) Local entrepreneurial ecosystem
∙ Presentation of successful young entrepreneurs
∙ Open discussion - "How to get started?" - needs and challenges for the start-up business.
The event is suitable for:
∙ Small or start-up businesses
∙ Entrepreneurs with an idea at an initial or more advanced stage of development
∙ Business support organizations and experts
∙ Anyone who believes that they have something to contribute to the improvement of the local entrepreneurial ecosystem.
Stay tuned for program details HERE.
Let's Start-up - Ruse is part of the official program of SEW22.
Start-up Europe Week is a global initiative held annually in more than 50 countries in Europe and around the world. The event exemplifies the local entrepreneurial ecosystem in its entirety. SEW is present in more than 300 cities in almost 50 countries, with 250+ co-organizers. You can find more information about the initiative on the official website https://startupeuropeweek.eu/.