Danube Society of Folk Arts and Crafts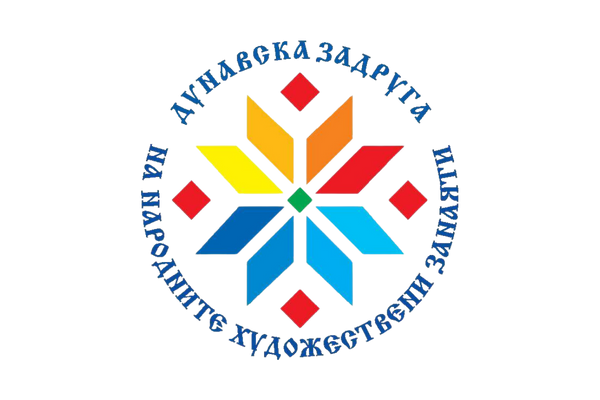 The National Assembly of ZMNHZ is currently the oldest active trade association in Bulgaria. It was established in 1967 by Decree of the Council of Ministers No. 525 and published in the State Gazette on 10.04.1967. According to the Decree, the Cooperative is an independent creative organization with the task of preserving the traditions of centuries-old folk applied art.
Its first chairman is the eminent ethnographer Hristo Vakarelski. One year later, in 1968, the Ruse group was also established. Its founders are Nedelcho Arabadzhiev – carver; Yordan Petrakiev – carver; Boris Yonkov – wrought iron; Petar Dobrev – woodturner; Milan Nikolov - coppersmith, Slavka Lazarova - artistic knitting.
In 1978, the first independent exhibition of the Ruse group was organized in the exhibition hall of the former photo "Moscow" on "Ninth September" street, now "Aleksandrovska" street. The group actively participates in all appearances of the Guild of Masters - international, national and regional. In 2013, the craftsmen from Ruse established a non-profit association with activities for the public benefit - "Danube Association of Folk Art Crafts".
The founders are - Angel Mitrofanov, Tatyana Koleva, Sevim Ganeva, Ivan Cheshmedzhiev, Anton Antonov, Tsvetan Tsvetkov, Anuar Shalgin, Vanya Petrova, Boyan Mitsov, Stanimir Panayotov, Neno Dochev, Nezhko Dimitrov. All craftsmen who are members of the association are also members of the National Assembly of ZMNHZ. With the creation of the new association, the masters set themselves the ambitious task of continuing to work for the preservation and preservation of the unique culture of our people, as well as to direct efforts to study and recreate the local traditions, spiritual and material samples of the regions along the river. Danube.
At the first meeting of the Danube Society, the masters chose St. as their patron saint. Five. The official presentation of the association was organized on the day of the saint, 14.10.2013, with a solemn water ceremony, a rich exhibition with the presence of guests, colleagues, friends, like-minded people and connoisseurs.