The EYES Project Consortium held its first online meeting
On 20.05.2020, Ruse Chamber of Commerce and Industry, as part of the Consortium under the project EYES took part in an online partner meeting where the partners had the opportunity to discuss the current progress of the project as well as to plan the follow-up activities to be implemented in the coming months.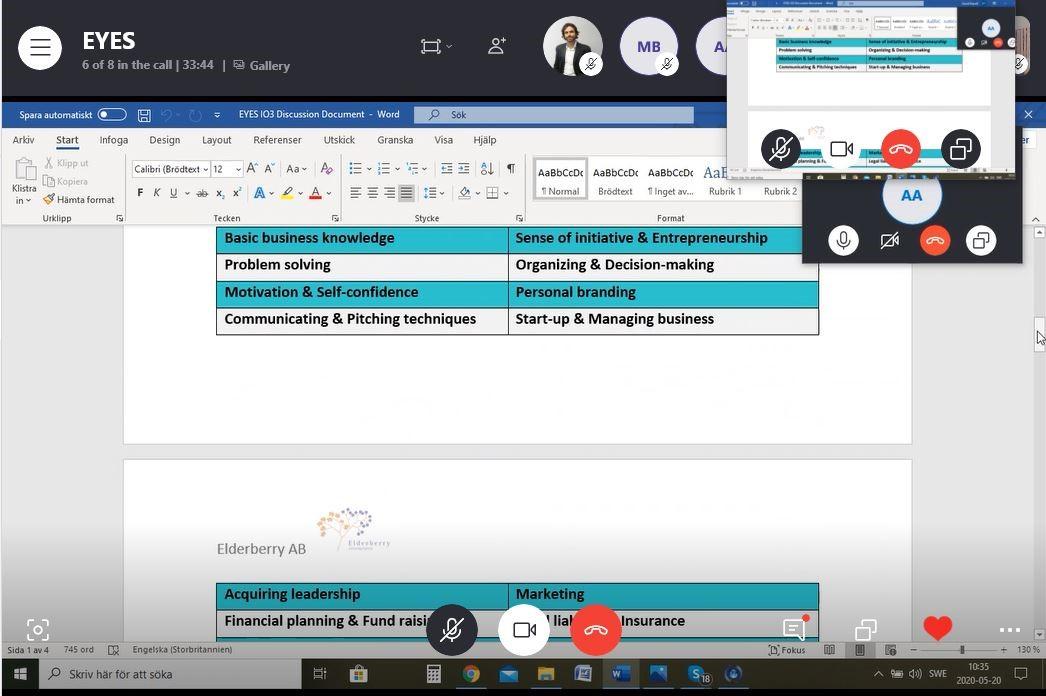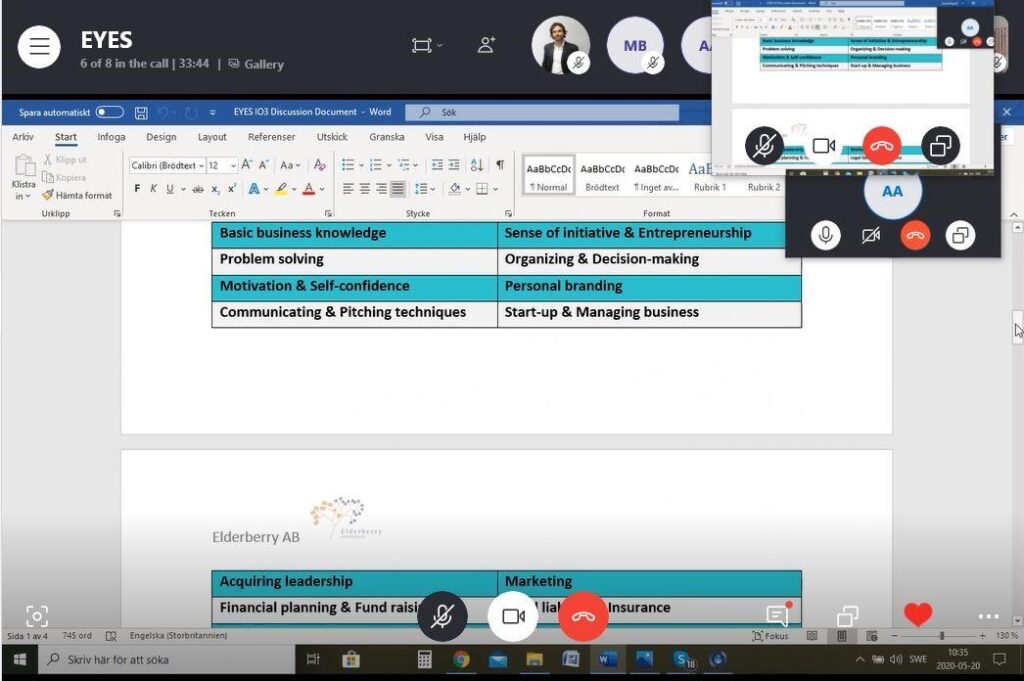 In particular, the partners were able to define the final version of the report describing 42 good practices for entrepreneurship education from every single country that is part of the Consortium. Also, during the meeting, the partners focused on laying the basic structure of the methodological guide for trainers, which will support the implementation of the training program EYES, which is to be developed by the end of 2020. In addition, the partners agreed on the development of a specific online learning platform to make the created learning materials free and accessible to everyone on the Internet. During the meeting, the partners also determined the next steps and activities related to the dissemination of information and administrative work on the project.
"EYES: Fostering the Entrepreneurial Spirit" is a project financed by the Erasmus+ program of the EU, implemented by 7 partners from 6 European countries - Belgium, Bulgaria, France, Germany, Spain and Sweden, for a period of 3 years. The project aims to:
– Support continuing education professionals by changing their learning practices;
– Encourage the development of a collective entrepreneurial culture and democratic values among young people, especially those at risk of social exclusion, dropping out of school, or in a situation of long-term unemployment.
You can get more information about the project from its official website Facebook page.