The fifteenth specialized agricultural exhibition BATA AGRO, May 15 – 19, 2023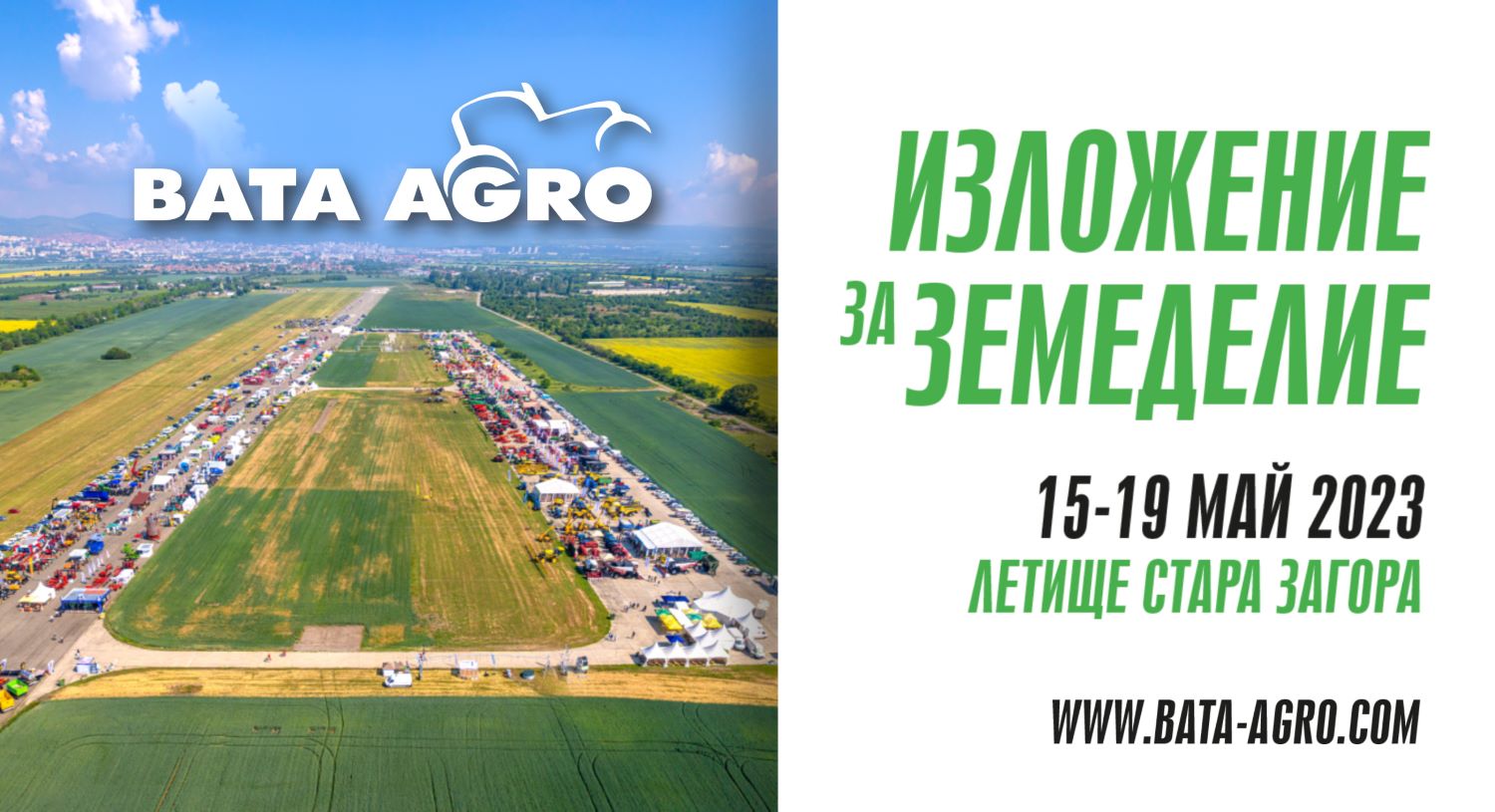 The fifteenth edition of the largest agricultural forum in our country, BATA AGRO, which is organized by the Bulgarian Association of Agricultural Equipment Dealers, will be held from May 15 to 19, 2023 at Stara Zagora Airport. Exhibitor registration is now open, with early registration discounts of 40% off exhibition space prices until 20 December.
At BATA AGRO in 2023, companies will have the opportunity to participate both with small stands and with huge areas - there is an opportunity to engage a presentation space with a size of 12 to 1296 sq.m. Demonstrations will be a priority for the organizers. There will be more opportunities to demonstrate agricultural machinery, as well as seeds, fertilizers and plant protection products, which are presented on experimental fields with crops near the entrance to the exhibition. Also new to the format of the exhibition in recent years will be the organization of the alleys for visitors. For BATA AGRO 2023, all exhibition areas and presentation stands will be located around one central alley, so that each exhibitor has full visibility and access to forum visitors.
The focus for the Fifteenth Specialized Agricultural Exhibition BATA AGRO in 2023 is once again the participants who offer seeds, fertilizers and plant protection preparations and wish to demonstrate them. For them, an opportunity to participate with an experimental field with crops is foreseen.
Registration for BATA AGRO is done through a convenient reservation system, with which each exhibitor can manage the details of their participation entirely online - request for an area, choose a place, order additional services and equipment.
Exhibition statistics
More details, conditions for participation and the current scheme for BATA AGRO 2023 are available on the website of the organizers.
Bulgarian Association of Agricultural Machinery Dealers - BATA AGRO
+359 88 204 3330
office@bata-agro.com