Bulgarian companies can participate in the Global Innovation Summit 2019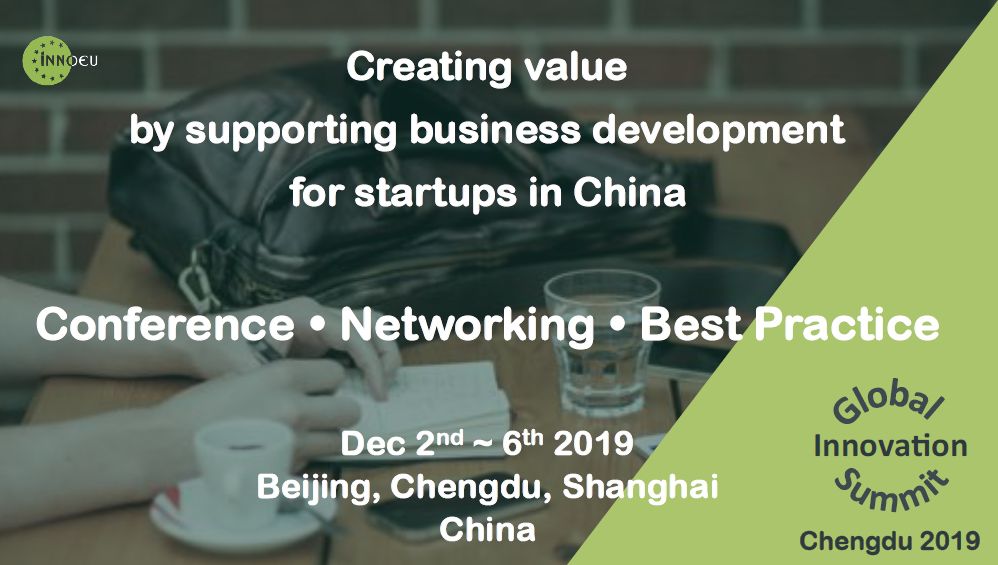 Opportunity for Bulgarian companies to participate in the Global Innovation Summit 2019, which will be held in December in China. Participation costs are covered.
InnoEU (Germany) is an associate member of the European Network of Business and Innovation Centers (EBN), which supports the business development of start-ups and SMEs in China and organizes the event Global Innovation Summit 2019 (December 2-6, Beijing, Chengdu and Shanghai), where more than 500 Chinese business and innovation leaders will meet within one week.
InnoEU will support the visit of up to 20 European companies, with all expenses covered.
Applicant companies must be interested in expanding their business in China and meet the following conditions – both start-ups and established companies can participate:
to be a legally registered company
to have good IP protection of their products/processes
have a demo product/pilot product line
customer base in Europe (recommended but not mandatory)
The sector is "deeptech", and below you can see some of the productions/industries that can participate:
Modern materials
biotechnology
electronics and technology (green initiatives)
thin film materials
Internet of Things
Edge computing
To participate, please complete the online form by October 21, 2019, by the end of the business day.
https://docs.google.com/forms/d/e/1FAIpQLSeHsVBBHQ7mbFLSlpqc6N-ZorS73LUvAciyuKbPpe4N9Dvjbw/viewform
For more information, you can contact the Rousse Chamber of Commerce and Industry at the email address: info@rcci.bg