RTIK welcomed Philip Kupfer, the new commercial counselor at the Embassy of Austria
Today, the new commercial counselor at the Austrian Embassy, Mr. Philip Kupfer, visited RTIK as part of his tour in the city of Ruse.
Mr. Kupfer is also the head of ADVANTAGE AUSTRIA - the Foreign Trade Organization of the Austrian Chamber of Commerce.
The Chairman of RTIK, Mr. Margarit Vutov, presented the wide range of activities and initiatives in support of business that the Chamber initiates or takes part in. The advantages of Ruse Municipality and its favorable economic environment for new investments were presented at the meeting.
Opportunities for cooperation and potential partnerships were discussed in order to develop business relations between the two countries.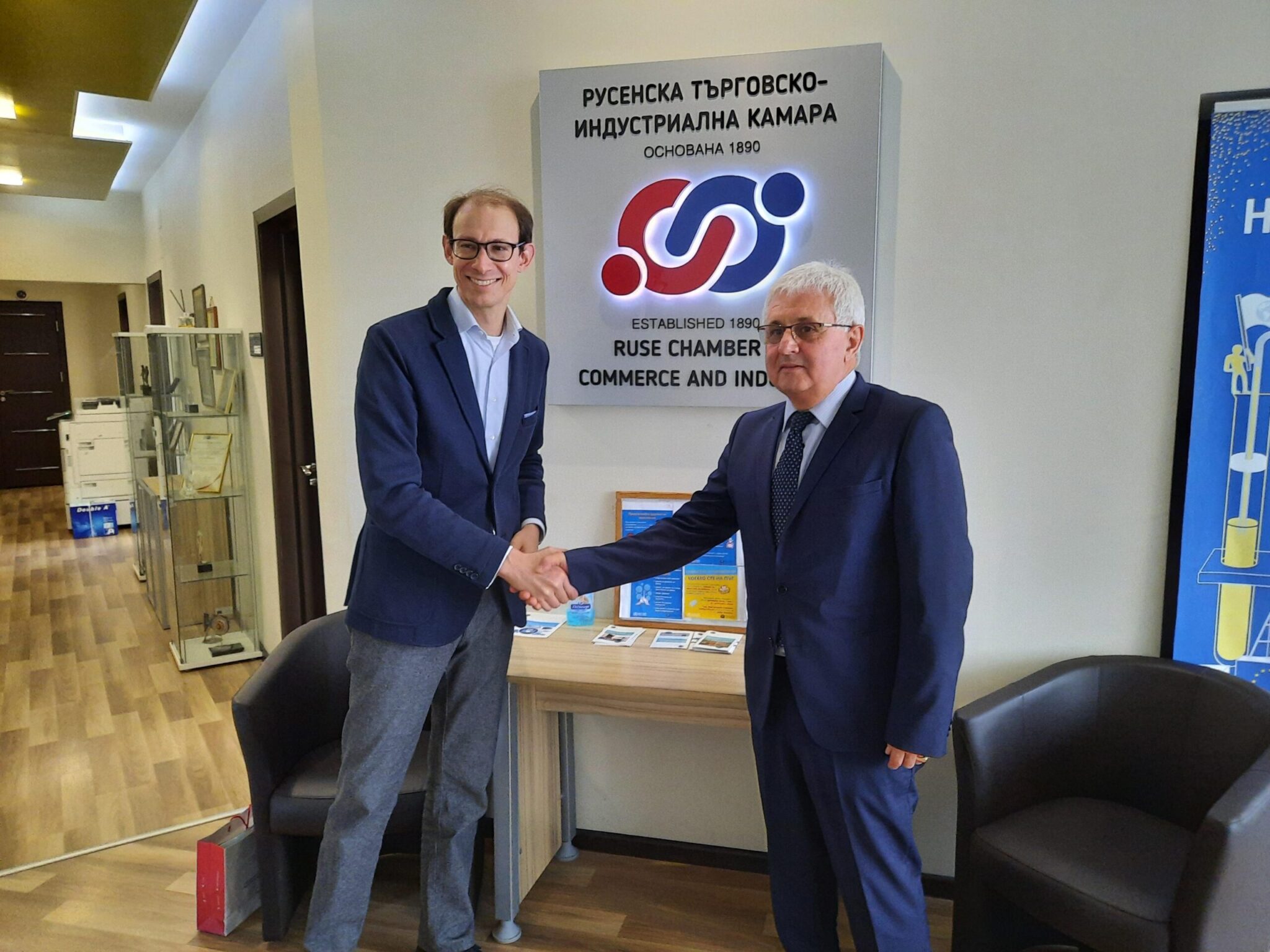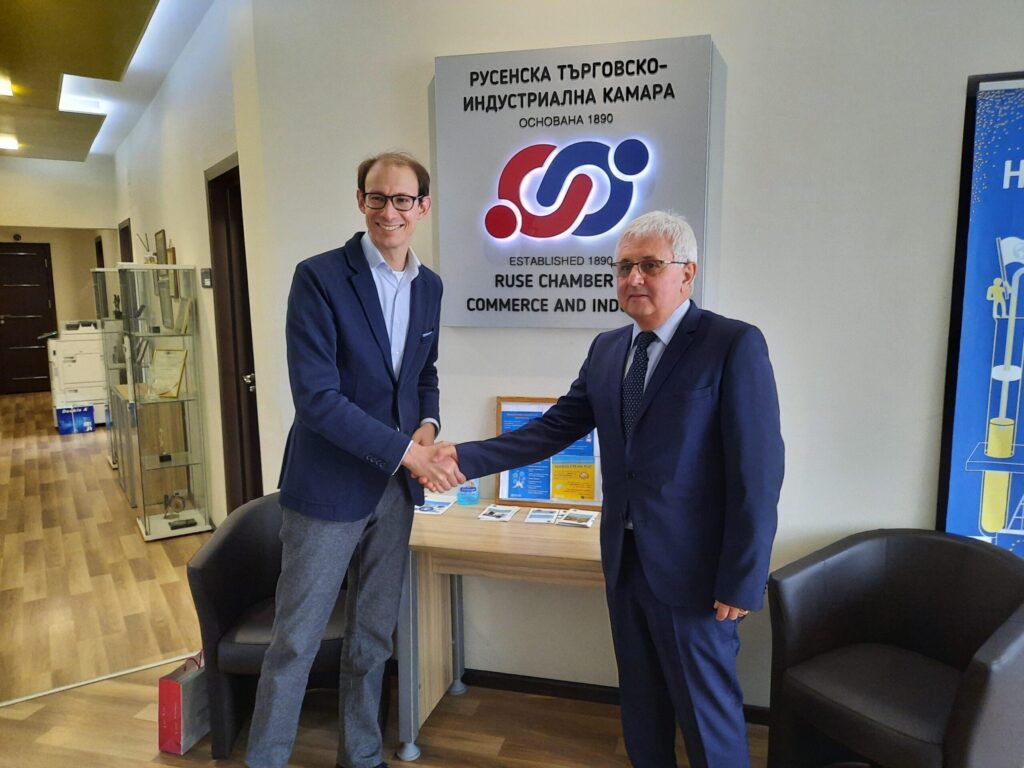 With investments in Bulgaria of over 2.6 billion euros (according to the Austrian National Bank) and more than 20,000 jobs created, Austria is among the largest foreign investors in the country. Among the Austrian companies are A1, EVN, Raiffeisen, OMV, Vienna Insurance Group, Mondi, Billa, Kronospan, Palfinger, Knauf, Uniqa, Wienerberger, AluKönigStahl, Sportalm and Baumit.