DTAM - Digital Transformation in Advanced Manufacturing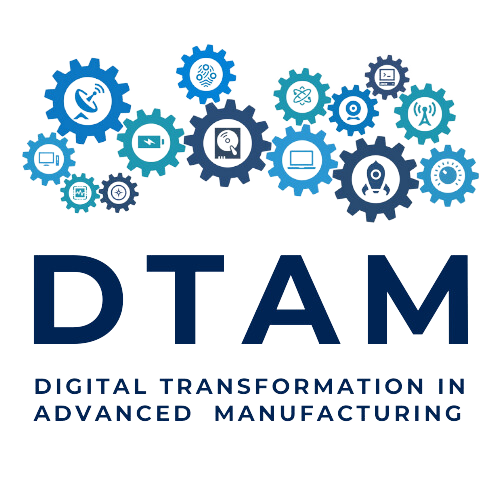 ID: 621496-EPP-1-2020-1-ES-EPPKA2-SSA
Duration: 1 November, 2020 – 31 October, 2023
The project will deliver a new digital transformation curriculum dedicated to quality training in key technologies for advanced manufacturing. The training will increase the workforce of technicians capable of understanding, installing, configuring, monitoring, analyzing, data transfer and maintaining digital systems in an advanced manufacturing environment, so as to address the critical gap in the skills gap of workers in the field of Industry 4.0 .
Full name of the project: An integrated training program for EU technicians to implement and manage digital tools in smart manufacturing.
Context
Manufacturing companies, which account for 8.7% of the EU economy (EUROSTAT, May 2019), recognize that the emerging reality requires not only specialist engineers, but also a trained pool of skilled operational technicians able to understand, install, configure, transfer data and maintain the security of the high-quality digital technology that connects and controls production or the so-called Advanced manufacturing systems (Advanced manufacturing). To date, an extremely high percentage of companies in the EU are SMEs and are key to ensuring economic growth, innovation, job creation and social integration in the EU. It is predicted that manufacturing SMEs will increasingly need adequately trained OT technicians with digital competence. New initial training for Vocational Education and Training (VET) is needed, as well as retraining and dedicated self-study courses.
Industry and VET providers need to address this clearly identified skills gap, which necessitates the design of a quality learning solution based and validated in accordance with standard EU accreditation guidelines. VET and VET providers require a flexible, well-designed digital competence curriculum at the right skill level that will strengthen regional industrial competitiveness in the global market and their own educational offer, enabling both sectors to generate knowledge and employment and contribute for the well-being and prosperity of the regions, in accordance with the territorial, European and international programs.
The DTAM project will address this important gap in skills and competencies in the field of digital transformation by designing and delivering a strategic integrated online methodology, offering flexible multi-disciplinary modular training with learners' access to a network of remote IoT labs linked to various industrial sector processes . The partnership will deliver freely available attractive results to a large number of stakeholders from across Europe including civil, educational, industrial and economic target groups.
Target
The DTAM project aims to provide a comprehensive and flexible curriculum at levels 4 and 5 of the European Qualifications Framework (EQF) for workers in the field of Industry 4.0, which program will contribute to the economic and social transformation of EU organizations and citizens.
Partners
The leading partner of the DTAM project is POLITEKNIKA IKASTEGIA TXORIERRI S.COOP from Spain. The consortium consists of another 10 European organizations:
SARENET, SA (SPAIN)
ASOCIACION DE INDUSTRIAS DE CONOCIMIENTO Y TECNOLOGIA – GAIA (SPAIN)
ASOCIACION ESPAÑOLA DE FABRICANTES DE MAQUINAS-HERRAMIENTA, SU (SPAIN)
STICHTING REGIONAAL OPLEIDINGENCENTRUM ZUID-HOLLAND ZUID (NETHERLANDS)
APRO FORMAZIONE SCARL (ITALY)
AINTEK SYMVOULOI EPICHEIRISEON EFARMOGES YPSILIS TECHNOLOGIAS (GREECE)
ATLANTIS ENGINEERING AE (GREECE)
PANEPISTIMIO PATRON (GREECE)
RUSENA CHAMBER OF COMMERCE AND INDUSTRY (BULGARIA)
ASOCIACION BASQUEGAME ASOCIACION VASCA DE EMPRESAS DEL SECTOR (SPAIN)
Activities
DTAM learning methodology and training program. In this activity, the partners will aim to create a framework for the necessary skills in the field of digital transformation, a methodology and a training program including a guide for trainers.

Preparation of DTAM Study materials. In this key project activity, the learning materials will be developed together with a dedicated online learning platform and a digital and transversal skills self-assessment tool. Possible training topics are: digital skills, industrial security, transversal competences, cloud technologies, artificial intelligence, machine learning and big data.

Creating a DTAM IoT hub. The idea behind this activity is based on the need to have a sustainable collaboration center for the various stakeholders, including students and teachers, entrepreneurs and professionals, developers of IoT products and services, buyers from private organizations or public administration as well as end users. Through the establishment of the DTAM IoT collaboration hub, access to learning content and materials will be ensured for all national and international stakeholders.

Pilot testing. Prior to the official launch of the DTAM training course, pilot testing will be done to validate the training methodology, training framework and training content.
RTIK's role in the project is related to the management and planning of the activities for operation, desemination and sustainability of the project.
The DTAM project is financed by the Erasmus+ program of the EU.
We invite you to get involved in the DTAM project by subscribing to its official newsletter, through which you will be informed of all its activities. You can do this through the following link.
You can follow all the developments of the project on the official project website www.dtamproject.eu, as well as in Facebook or Twitter.
If you need more information about the project or for inquiries, please contact Ayri Memishev or Irena Ivanova.
Keywords: digital transformation, digital skills, industrial security, transversal competencies, cloud technologies, artificial intelligence, big data.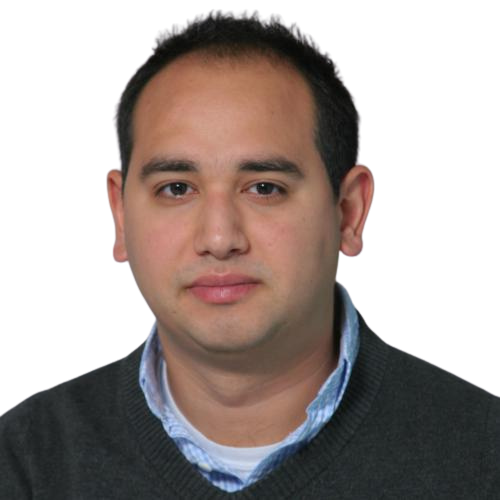 Coordinator:
Ayri Memishev
Expert programmes and projects
For consultations:
T: +359 883588675
E: amemishev@rcci.bg
Address:
Tsar Ferdinand Blvd. 3A,
Ruse 7000